My god, I love Anna Dello Russo! Here is a sneak peak video of her recent FashionWeek escapades throughout Hong Kong, New York City, London, Milan, and Paris. Her droolworthy wardrobe is enough to make any fashionista grit their teeth with envy!
Anna Purchased a second apartment in Milan to house her fashion collection.
Thats right, she lives in one and her collection of 4,000 pairs of shoes, 250 black tuxedo jackets, 600 pairs of sunnies, gobs of lushious chinchilla furs, Lanvin, Prada, Giambattista, Vuitton, and every other possible piece of wait-listed designer couture, lives in the other.
New purchases get front-row treatment in the main walk-in closet, next to her leopard-print bedroom. A zoolike collection of exotic fur coats ("It's been a bloodbath--furs are my weakness," she admits) is maintained in labeled cloth bags, while a season's lesser models get relegated to nonslip hangers in the nosebleed back row. Once the season ends, everything is cleared out (except for the furs, which are exempt from expiration dates) to make way for new loot. Depending on the evicted item's star wattage, it may go next door, to apartment number two, from which it may or may not emerge. Or it may be exiled to a giant closeted basement: the fashion graveyard. For Dello Russo, if you're not new, you're about as good as dead. "I hate vintage clothes," she says, referring even to last year's Prada.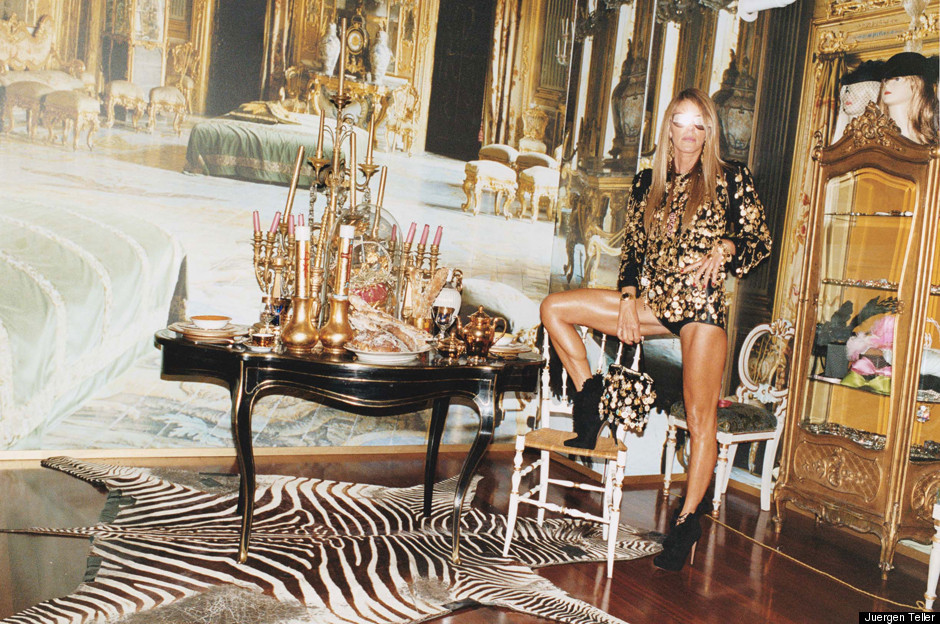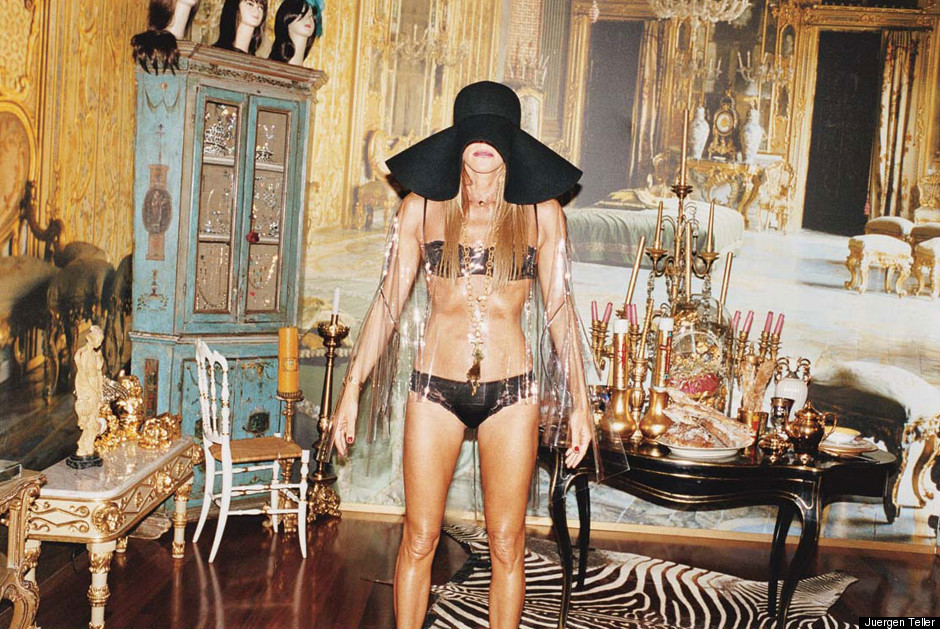 Anna even graced us with a lovely crotch shot but who cares, look at those fabulous limited edition fox fur Louboutins!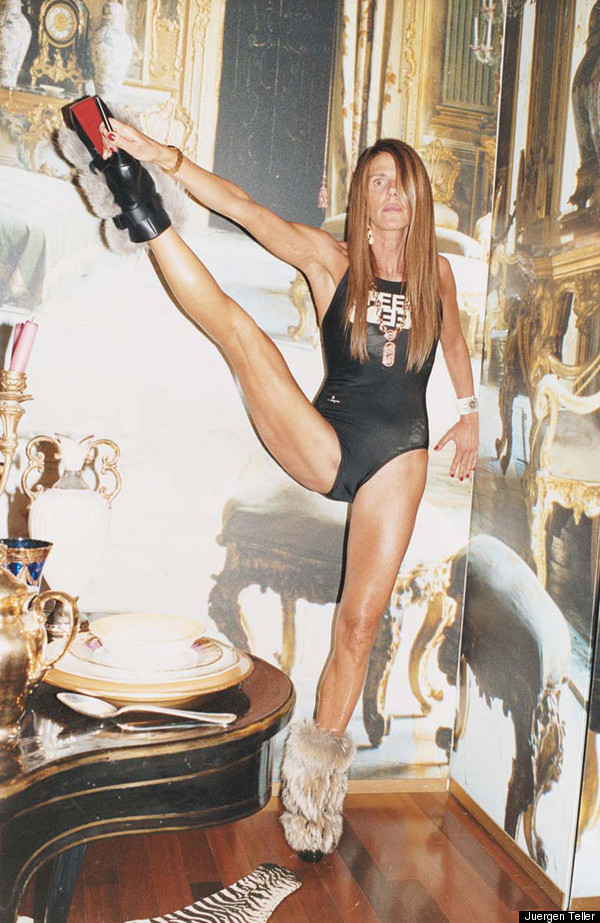 Oh my... how limber you are Anna!!! Clearly she loves yoga too... I'm going to attempt this stretch later in my new Valentino FairyTale booties.